Investigations on Olkiluoto 3 feedwater pumps still ongoing
In October, damages were detected in the internals of the feedwater pumps in the turbine island of Olkiluoto 3. The investigations are still ongoing and it is not possible to set a date for the continuation of the test production programme.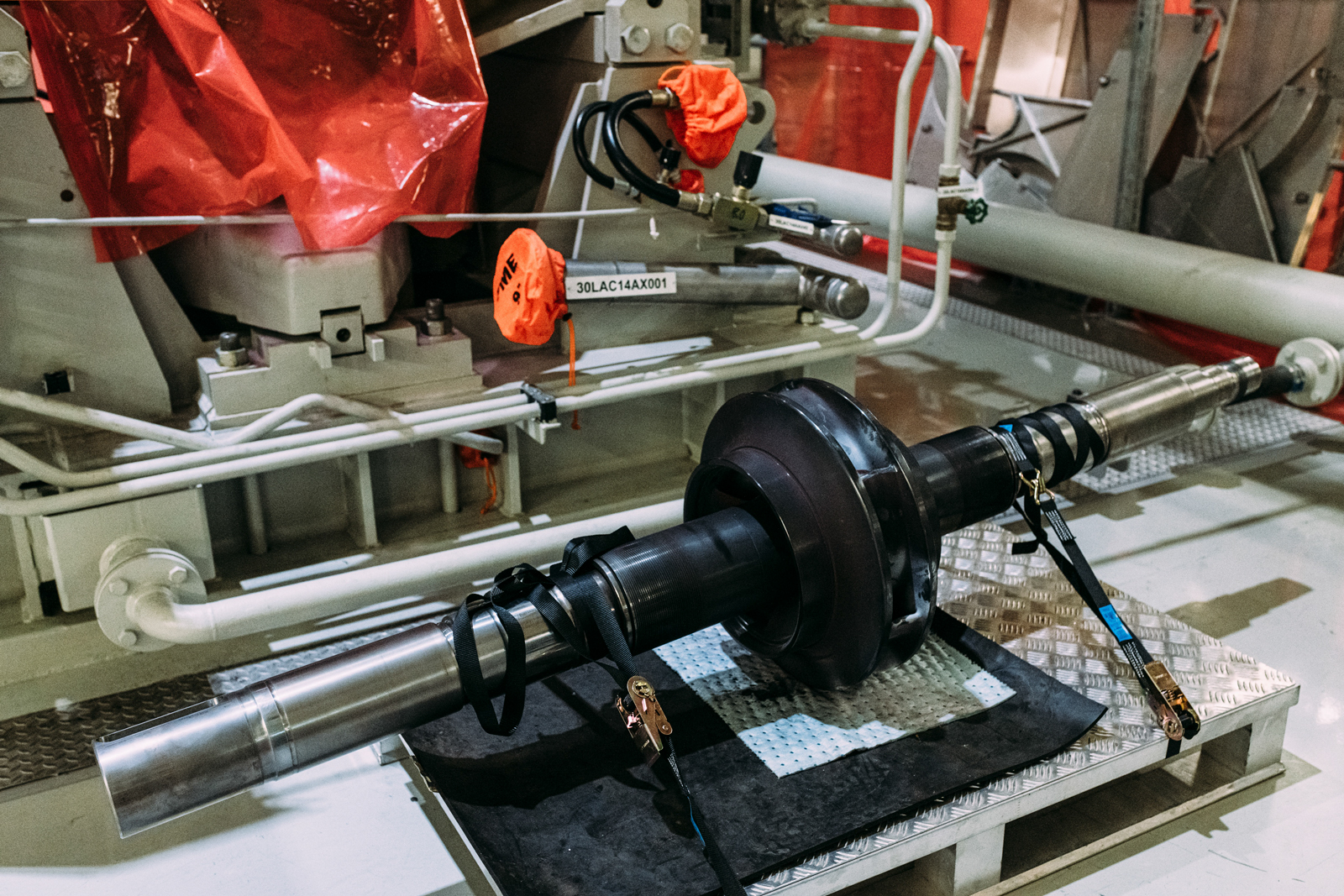 Cracks were found in the impellers of all four feedwater pumps at OL3. The feedwater pumps were delivered for the turbine island by a proven pump supplier that has supplied pumps to several nuclear power plants. At present, several different investigations, analyses and studies are being carried out.
One of the damaged impellers has been split into parts in a destructive test and the parts have been sent to several different laboratories for analyses. The objective of this is to, for example, verify the quality of the material during manufacture and to identify the point of origin of the crack as well as to investigate the failure mechanism.
The precise geometry of the impeller was determined for the 3D model by a laser scan. The 3D model is to be used in e.g., supplementary analyses related to stress technology and flow technology. The results of the analyses will be utilised to establish the causes of the failure.
The operating history and conditions of the feedwater pumps during the commissioning of the plant unit have also been analysed in detail.
The analyses will provide the answer to what caused the cracks and how the issue can be resolved. The possible impact of the results on the schedule will be announced as soon as the investigations have been completed.