Year 2017 was the biggest recruitment year in TVO history
8.1.2018
​
TVO prepared for the operational stage of Olkiluoto 3 EPR and oncoming retirements by hiring some one hundred new experts last year.

​
TVO Group undertook, during 2017, the biggest recruitment round of its history. By the end of the year, over one hundred new experts joined the Group. New recruits were hired mainly into positions of technical expertise.

TVO Group has also undergone other organizational changes. About 85 employees have changed their positions. Also many have been allocated new job descriptions.

"By hiring new experts and fine-tuning our organisation we are positioning ourselves for the launch of the operational phase of Olkiluoto 3. In particular, our technical service and electricity production organisations have been strengthened," says Jaana Isotalo, responsible for HR.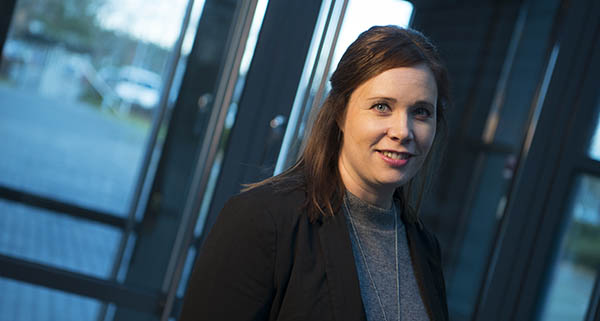 HR Director Jaana Isotalo

"The new recruits are mainly M.Sc's., engineers and mechanics by education and training."

According to Ms Isotalo, an additional factor driving the recruitment need is the so-called Olkiluoto integration, which means standardizing the working methods and procedures among the three plant units. This year's recruitment also prepares the way for upcoming retirements, to take place over the next few years.

"The launching stage of the new plant will bring a unique opportunity for our employees to learn new things. That's why these times are special from the point of view of recruitment," says Isotalo.

In total, 880 professionals are working for the TVO Group. That number includes also the 80 final disposal experts from Posiva.

"The average age of personnel in the TVO Group is about 40 years. That number shows that, in addition to the newly graduated, we're also recruiting professionals with previous work experience from industry and the technology branch," concludes Isotalo.