Harri Salonen has almost 40 years of TVO career behind him
29.12.2017
​
The interviewee is sitting in the multi-function work space on a chair that slightly resembles a Swan chair. He leans forward and looks me into the eye, in a friendly but determined manner. Reflecting over his almost 40 years at TVO, Harri hardly stops talking. It is 14 December and in just two weeks' time he will be retiring. The snow that fell on the previous days has melted almost completely.
From a young age, Harri has been interested in technology and energy production. He never completed the senior secondary school, when a relative got him a job at the Naistenlahti power plant in Tampere. Seen in the rear view mirror, one's life is full of coincidences. Without the couple of years he worked in Naistenlahti, Harri wouldn't necessarily have ever applied to the Technical College to study as a chief engineer. Coincidence probably played a part also when the young non-commissioned communications and navigation officer happened to notice a job advertisement in Helsingin Sanomat during his night watch at Kallanpää depot. The company head was kind enough to grant one extra day of leave for the job interview.

Harri shifts into a somewhat more relaxed position. Reminiscing clearly brings back many good memories – the good old times.

- I guess you could write that TVO had a long recruitment process already at that time?, he grins.

Harri had already completed his military service, and called the Head of Operation twice to no avail, before he finally got the news that he had been selected. From among well over one hundred applicants, Harri started his operator training with four other lucky ones. This was at the end of the summer in 1980. The summer Olympics had just ended in Moscow with the Finnish team winning three gold, one silver and four bronze medals.

The job interview was his first visit to Rauma, and the second came when he moved into a rental studio flat provided by Teollisuuden Voima on Savenvalajanvahe Street. The practical induction training took place in the form of a lunch in Raumanlinna Restaurant, where all the practical aspects were covered. At that time, operator training took about one year and included a six-week simulator training period in Studsvik in Sweden. Harri obviously remembers this six-week period and subsequent one-week refresher courses with warmth. These were fruitful trips to Sweden.

Until 1988, Harri worked as a shift-work field operator at OL2. When an internal recruitment process was launched to strengthen the training organisation, he grabbed the chance and got himself a position in the reformed training office. Harri was also appointed the computer support specialist of the office, which gave him a great vantage point to the great digital revolution that gradually swept over the whole company.

The years rolled by, and carried Harri via the job of a Quality Engineer into the position of Quality Manager, and then after project-filled years to the post of Manager, Quality and Environment, for the entire Group. The world looks a little different in 2017 from the early 1980s. Many things have improved, but one thing that Harri particularly misses is the strong sense of community.

- Today, everybody is in such a hurry with so many interests and activities that nobody has time to meet their co-workers socially, he sums up his thoughts.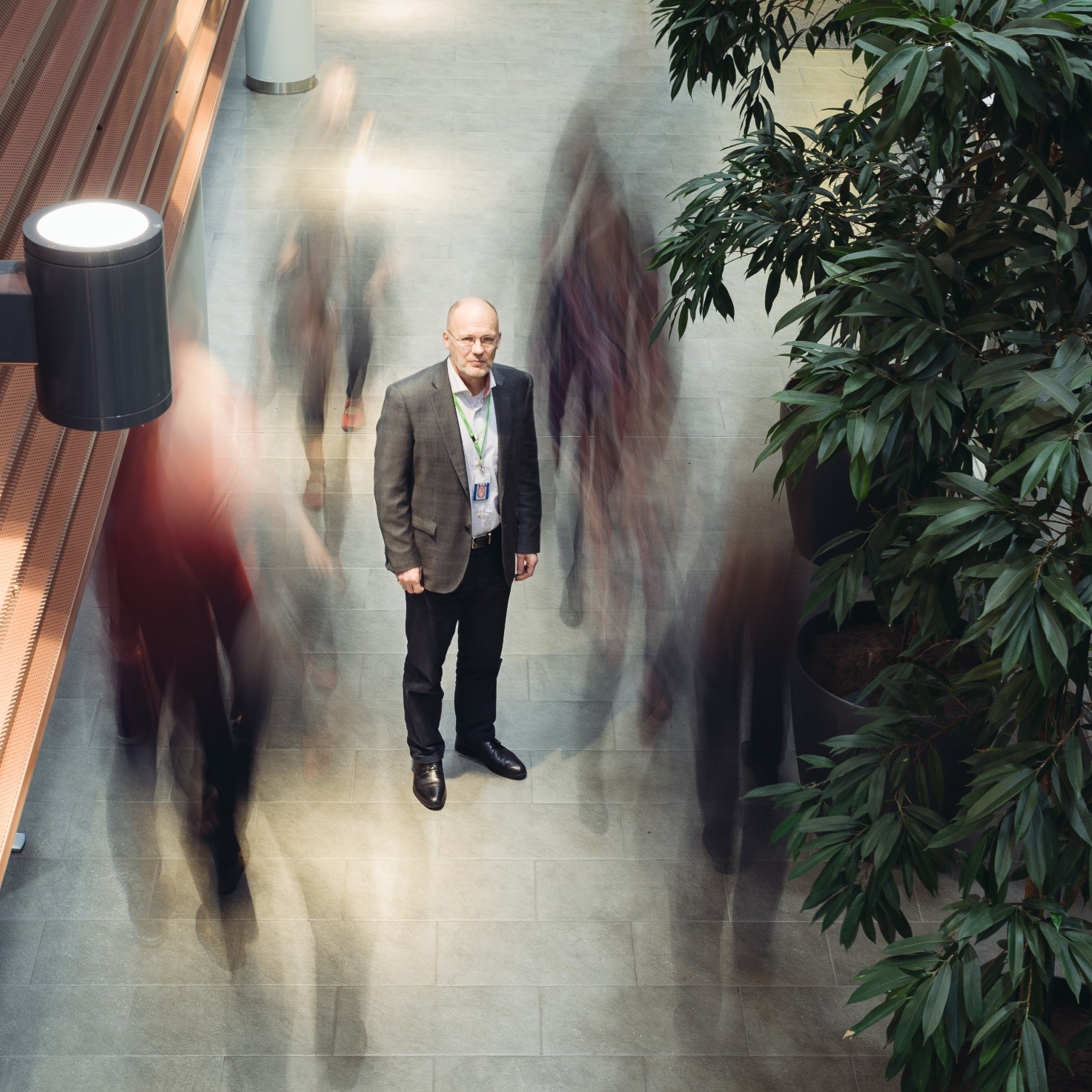 Having lived through all this, what does he think of his upcoming retirement and what are his plans for the future?

- I haven't made any plans, Harri assures me, shaking his head for good measure. However, my wife has expressed the wish that dinner will be waiting on the table in a clean house when she comes home from work.

In addition to boating and fishing, with more free time Harri will be able to ride his motorcycle in warm summer evenings. The grown-up children have also left their childhood home, making the change that Harri is facing the biggest of his life. At the same time, however, it is a huge opportunity.

- Retirement is a long-term plan that I can realise now while I'm still active.
Harri stands up with ease and smiles happily as we shake hands. After two hours of chatting with me, his stomach is telling him that it is time for lunch. Maybe they are serving pea soup today?