​Nature monitoring based on diversity indices in Olkiluoto
26.7.2017
​At the beginning of 2017, TVO introduced diversity indices which represent the well-being of nature. With the indices, the environmental impact of the plants, and particularly the diversity of nature in Olkiluoto can be monitored better than before.
Environmental Specialist Merja Levy explains that TVO is committed to the principles of sustainable development, and environmental responsibility is a key element of the Company's management system. Both long and short-term projects have been launched to minimise environmental impacts.
– We have monitored the environmental impact of the plant throughout our operation. From now on, the data related to the status of nature and the factors influencing it will be presented with an assembly of indices, which facilitates environmental management and the continuous control of environmental issues.
Diversity indices are in Olkiluoto used to monitor e.g. nutrient releases into the sea area, greenhouse emissions related to climate change, as well as the total area of built-up environment.
TVO's indices are based on the indicators of Biodiversity.fi defined as a result of many years of development work by several environmental experts. Work was coordinated by the Finnish Environmental Institute, and the experts represented the Finnish Forest Research Institute Metla, the Finnish Game and Fisheries Research Institute, the Finnish Museum of Natural History, Metsähallitus, BirdLife Finland, as well as the South Karelia Allergy and Environment Institute.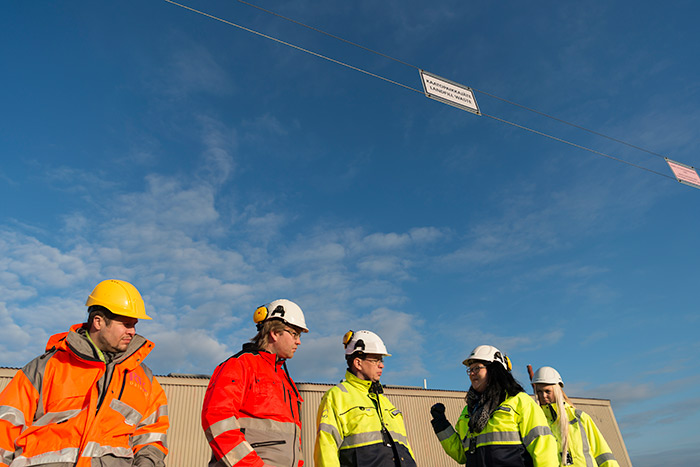 - Environmental responsibility is a key element of the Company's management system, says Merja Levy (2. from right)
Read more at:
biodiversity.fi