×
This site uses cookies. By continuing to browse the site, you are agreeing to our use of cookies. Read more
from here
WELLBEING AND EMPLOYMENT
In the economic area around the Olkiluoto nuclear power plant, TVO increases general wellbeing through employment, higher tax revenues, and a boost to local business activities. The TVO Group and the OL3 construction site are important sources of employment and economic prosperity in the region, both directly and indirectly. Procurement of products and services also provides employment and income in Finland. Furthermore, TVO and Posiva pay real estate tax to the municipality of Eurajoki.

In 2017, TVO worked with approximately 740 Finnish material or service suppliers, of which 185 were located in the Satakunta region. Share of external workforce of TVO's turnover was 16%. During the year, the OL3 site employed an average of 2,219 people who conveyed the positive financial impact on the entire region.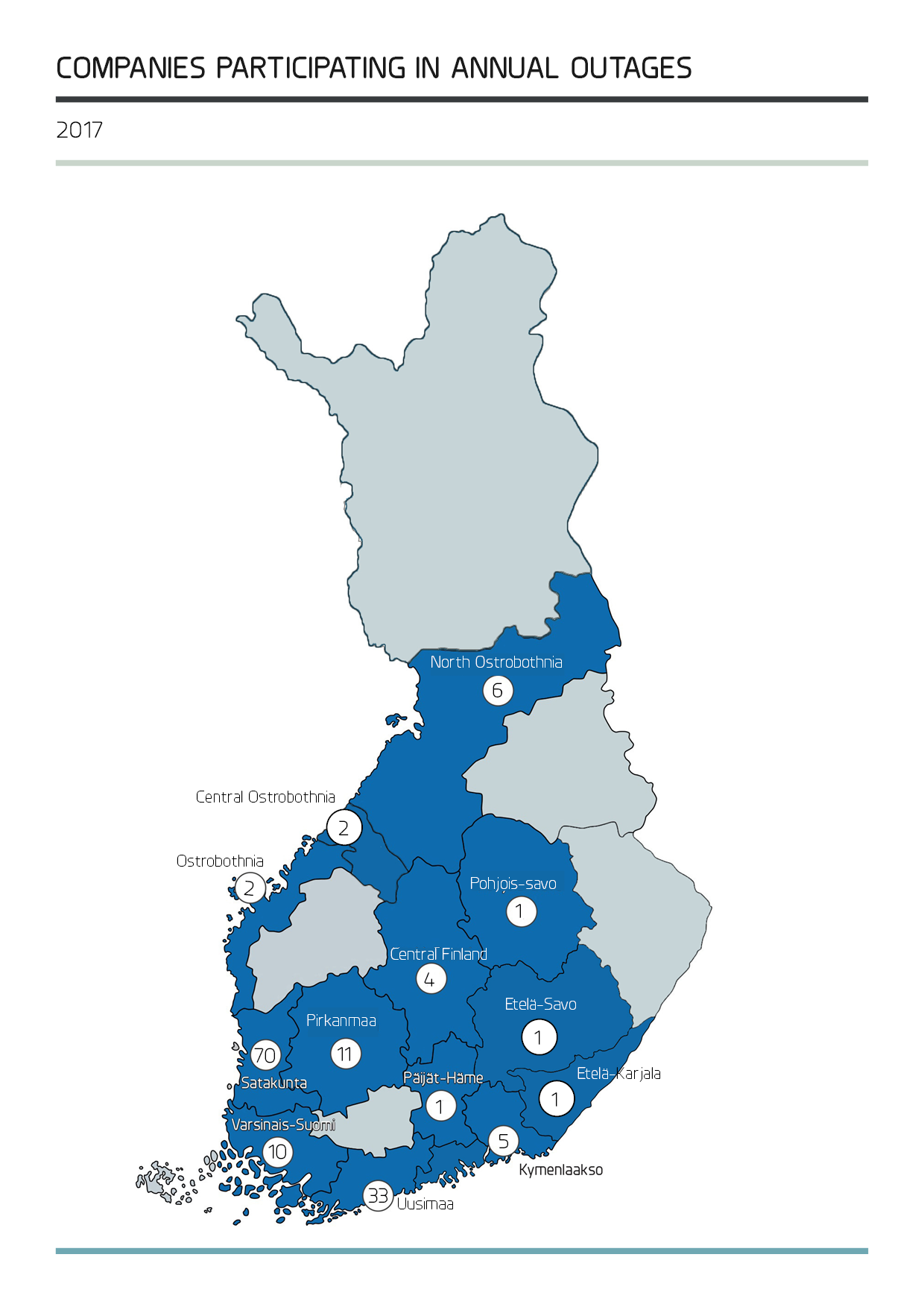 The value of nuclear fuel procurement amounted to EUR 64.6 million in 2017. Nuclear fuel worth EUR 53.9 million was consumed in the electricity production process. TVO only procures uranium and processing services related to the fuel supply chain from responsible suppliers it has specifically approved.

In compliance with the Nuclear Energy Act, TVO pays nuclear waste management fees to cover future costs of nuclear waste management. In 2017, the Finnish State Nuclear Waste Management Fund confirmed TVO's fees for 2016 as EUR 49.1 million. The fee for 2017 will be confirmed in 2018. The nuclear management fee varies from year to year due to changes in the real yield of the fund and the prospective updating of the nuclear waste management cost estimates. During the past year, TVO's total costs for nuclear waste management amounted to EUR 63.9 million.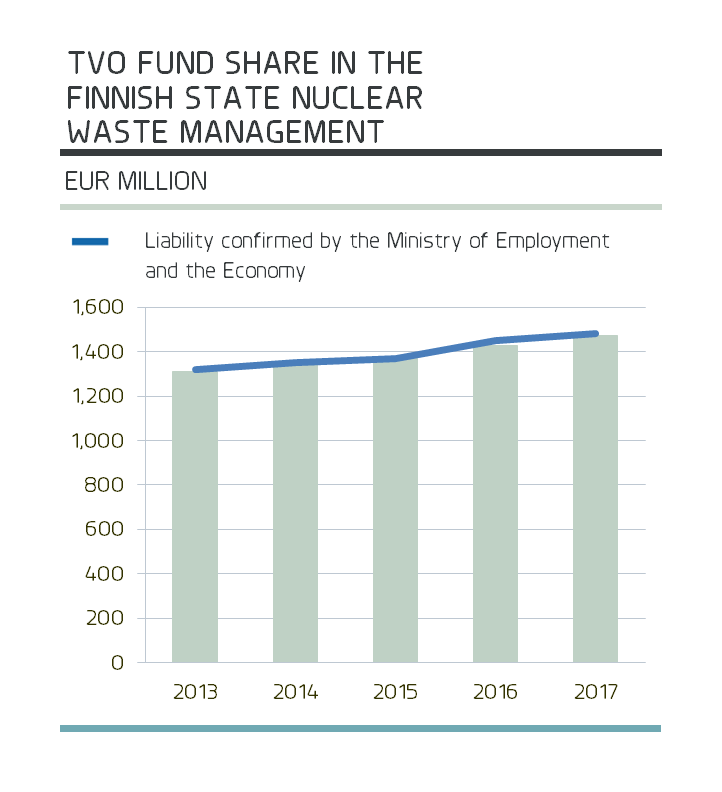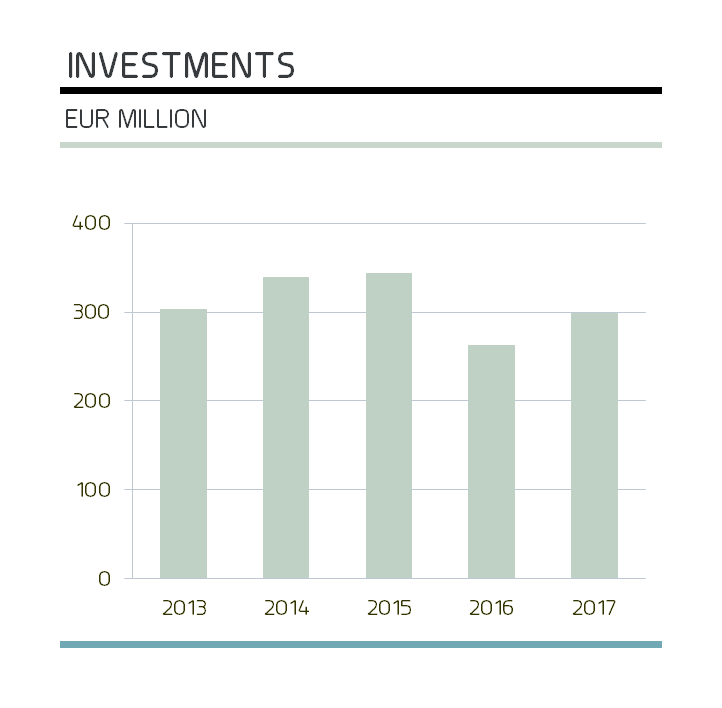 Structure of personnel